Engineering & Architecture
Investigation • Repair • Evaluation • Design
Pacific Engineering Technologies, Inc. provides structural engineering and architectural services to clients in the Pacific Northwest and beyond. Founded in 1960, we offer expertise in damage investigations, repair design, new construction, and permit acquisitions. Before kicking off your next project, let us know how our depth of experience can help ensure a successful outcome.
We work with a wide range of clients, including builders, developers, investment groups, insurance companies, homeowners' associations, and property owners. We manage projects from initial design phase through completion of construction.
Structural Engineering Services
Our structural engineering services include structural design and repairs, seismic retrofit, and pier and shoreline construction.
Investigation & Repair Services
We investigate and repair damages resulting from disasters or accidents, as well as examine and remedy suspected construction defects.
Permitting Services
Including local city and county jurisdictions, and agencies such as Shorelines, Fish & Wildlife, Army Corps, HPA, SEPA, JARPA, and more.
Construction Phase Services
Pacific Engineering Inc. construction phase services include site visits, consultation, reporting, project management, and more.
We specialize in the evaluation and repair of residential, commercial, marine/waterfront, historical, and industrial properties. These structures may be damaged by natural disasters, rainwater intrusion, vehicle and construction accidents, or other events.
Additionally, we offer in-depth assessment, reporting, analysis, repair solutions, and expert testimony.
Call Us Today:
(206) 281-7500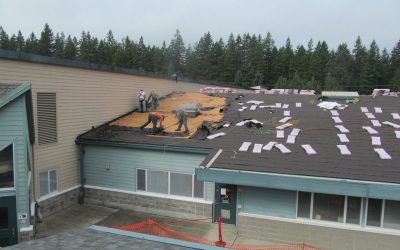 During the summer the school district discovered evidence of water intrusion in a couple of classrooms. Following the removal of the interior finishes, the general contractor and school district officials determined that further investigation and repair recommendations were required.
read more
Why Pacific Engineering Technologies?
We have a 60-plus-year record of developing thorough and effective solutions and providing top-quality services to our clients. Learn more about our company history and meet the team.
Investigative Level Assessment
Construction Phase Services
Structural Engineering Services
Developing Effective Solutions
Pacific Engineering Technologies, Inc. is a professional corporation founded in 1960 by Harvey R. Dodd to engage in the private practice of professional engineering and architectural consulting. Pacific Engineering Technologies began as Dodd & Milligan for a short time, and then continued as Harvey R. Dodd & Associates, Inc. By 1987, Mr. Dodd had retired, and the company was renamed Dodd Pacific Engineering to reflect the firm's steady growth and expansion of services throughout the western United States. In 1995, the company became Pacific Engineering Technologies, Inc.
Currently, Pacific Engineering Technologies, Inc. employs more than 20 engineers, architects, designers, draftsmen, technical assistants, and support staff. We have an outstanding record of developing effective solutions and providing top-quality services to our clients.
Location
2150 N. 107th Street, Suite 320
Seattle, WA 98133-9009