Church Building Fire Damage
A Tacoma church was severely damaged by a fire that spread throughout the roof structure above the sanctuary.
Project Type: Fire Damage Reconstruction
When a fire spreads out of control within a building, it can cause massive damage. A Tacoma, Washington, church suffered severe structural fire damage, which required the input of an engineer. The property owner hired Pacific Engineering Technologies to assist with the restoration process.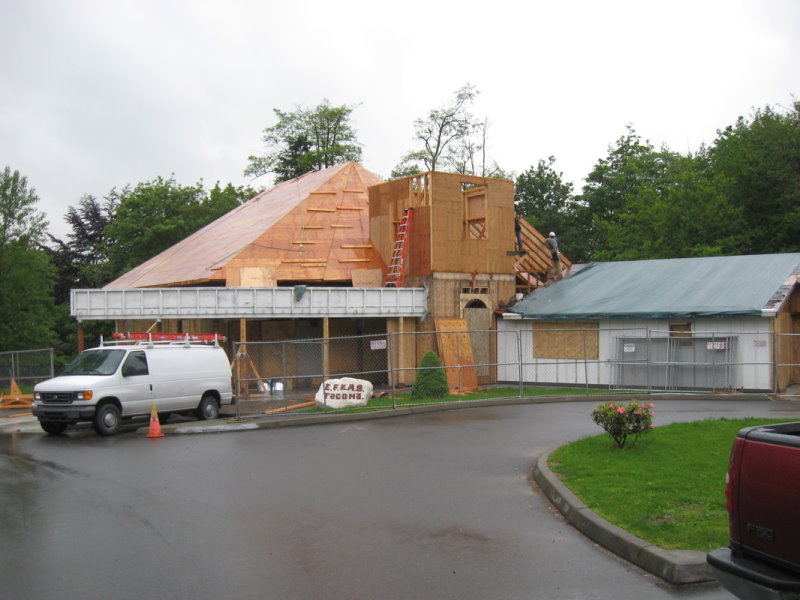 We arrived onsite shortly after the fire to assess the structural damage to the building. We prepared detailed structural engineering repair drawings for permitting and construction. We also provided construction phase services throughout the project to ensure that the complicated connection details were implemented properly.
Modifications to the church building were made by the owner and its architect which we incorporated into our structural design. The configuration of the damaged steeple was modified, and we designed the revised steeple structure and anchorage for the cross at the top.
Repairs to the church were completed and included design revisions to improve the church building through the process. The end result is a building that is not only restored back to the condition before the fire, but also improved to be better than it was before. The church has since resumed services in a new and improved space.
Location
2150 N. 107th Street, Suite 320
Seattle, WA 98133-9009